Did you know you can make a living from blogging?
Listed in this blog are, 12 successful Indian bloggers in 2023, making thousands of dollars a month, by just BLOGGING!
Today, blogging is one of the most popular and sought-after professions.
It has played a significant role in popularizing previously unknown names.
The effective use of tools such as affiliate marketing, brand promotion, influencer marketing, and so on is one of the key factors that help bloggers earn significant revenue from blogging.
Another reason for blogging's popularity is its ability to allow bloggers to do what they love while earning a good living.
Blogging became popular in India after 2005, and it has grown rapidly since then.
Because Indian civilization is very conservative and working from home is still not culturally appropriate, it has always been regarded as a part-time career option for the majority of Indian society.
By the end of 2010, there were thousands of Indian bloggers. Today, the name is ten times more popular.
Blogging

Technology

Politics and News

Cricket and Bollywood

Finance

Make Money Online
When Google Adsense was introduced in 2003 and was used to incorporate advertisements into blogs, Indian bloggers quickly recognised its potential. This is due to the program's pay-per-click model.
This resulted in the blogging environment expanding as every blogger integrated Adsense into his blog. This is when the trajectory of blogging in India took off.
When we are introduced to the world of blogging, we usually begin by gathering information on people who have achieved success in this field of work, how they achieved success, and the difficulties they faced.
We'll read about a few of these people below to get the inspiration we need to start our own blogs.
Amit Agarwal, dubbed the "Father of Indian Blogging", is a graduate of IIT Roorkee in Computer Science who began writing about technology in 2004 after working at a corporate in Hyderabad for a couple of years. Amit prefers the terms "tech geek" or "tech writer" and despises the term "blogger."
He created several well-known productivity tools, including Mail Merge for Gmail and Document Studio. With over one million installations, his Google add-ons have been used by some of the world's largest corporations and universities.
Amit, a techie at heart and a writer by trade, has been named Microsoft's Most Valuable Professional (5 years in a row). He was recently recognised by Google as a Google Developer Expert for GSuite and Google Apps Script. Amit Agarwal has worked on projects with Airbus, LinkedIn, Disney, and even the US embassy.
He has a lot to offer with two major websites under his belt, labnol.org and CTRLQ.org. Many people have been inspired by his success.
$60,000 (monthly estimate)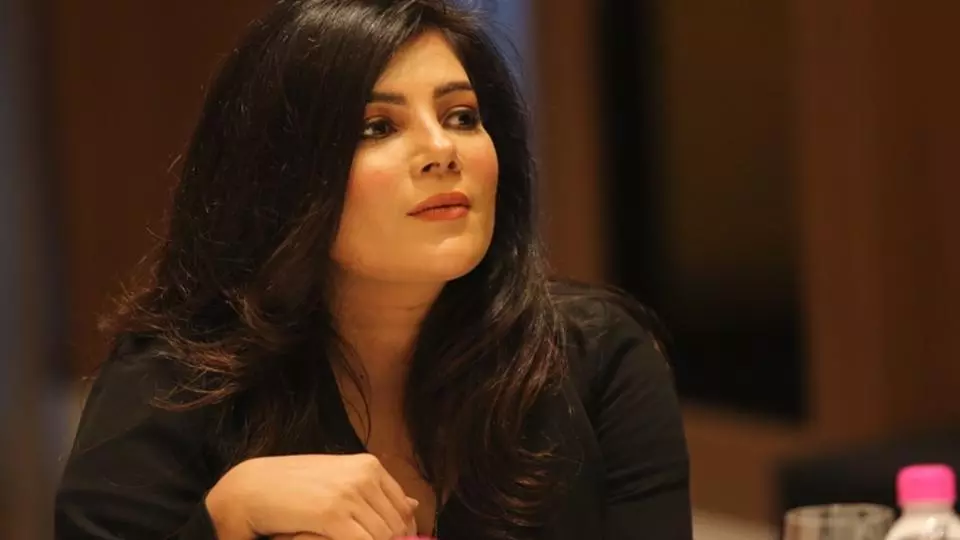 Shradha earned her Bachelor's (1998-2001) and Master's (2001-2003) degrees in History from Delhi University's prestigious St. Stephen's College. She also earned a Design Management (DCM) degree from the Maryland Institute College of Art (MICA) in Ahmedabad in 2004.
Shradha Sharma founded YourStory, a cutting-edge media stage dedicated to new businesses and business visionaries. She is currently the Founder and Chief Executive Officer (CEO) of YourStory, which was founded in 2008. Her organisation has been dubbed "India's most comprehensive and conclusive stage for new businesses and business visionaries related stories, assets, news, and examination reports."
She has been dubbed "the biggest storyteller of India's digital space" in an online YouTube talk show, Chai with Lakshmi. She was once named one of the "5 women Indian entrepreneurs in India you should know about" in a TechGig story. The Hindu referred to her as the woman who shattered the glass ceiling.
Today, well-known businesspeople such as Ratan Tata, Vani Kola, Karthee Madasamy, and T.V. Mohandas Pai have invested in YourStory.
She wrote the book Cut the Crap and Jargon: Lessons from the Startup Trenches.
Patna, Bihar (works from Bangalore, India)
$30,000 (monthly estimate)
Following his primary education, he enrolled in Sharda University to pursue a B.Tech degree in Information Technology, eventually earning a certificate in ethical hacking.
In 2008, he joined Accenture and began his first blog. He was interested in network and computer security, so he created the Underground World community on Orkut.
He launched a blog called virgintech.blogspot.com. He received his first pay check from his online job for $10, and his first AdSense earnings were $40.
Agrawal was bedridden for six months after a terrible accident on June 29, 2009. It was so bad that doctors told him he'd never be able to walk again. It was a life-changing experience for Agarwal, according to him. He was back on his feet after seven months of practise and treatment.
He began blogging to raise awareness about how to make money from blogging. ShoutMeLoud rose to become one of India's best blogs in just two years, winning the Indiblogger Award for "Best Indian Blog", in 2013.
Harsh was also recognised as a public speaker by the year 2014-15. He organised numerous workshops, as well as a blogger awareness trip called 'ShoutMeet' from Delhi to Kanyakumari in 2015. ShoutMeLoud has grown to a company of its own in the last ten years, and Harsh Agarwal's success story has inspired many other bloggers.
$40,055 (monthly estimate)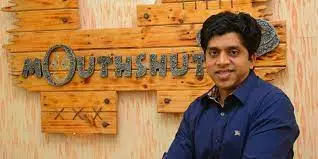 There are two kinds of people in the world, according to popular belief: those who dream but do nothing about it, and those who weave dreams and make them come true. Faisal Farooqui is the latter. Call it foresight combined with diligence.
It was before Orkut and Facebook; before writing for a blog was considered extraordinary. In the year 2000, there were few avenues for people to express their opinions about the goods and services they bought every day.
Whatever the case may be, one event changed everything. Mouthshut.com was the first site in a long time to bloom with user-generated content.
He yearned to return to India and launch his venture while studying information systems and finance at Binghamton University in New York. When he visited India for a short break in the latter half of 2000, he noticed that the country's environment was favourable for start-ups. And he knew this was his destiny.
Businesses have tried to imitate a similar model over the years, but Farooqui remains unfazed. "I don't see any websites that are similar to our competitors. It makes me very happy when people come up to me and tell me how Mouthshut has changed the way people buy products and services; that it has evolved into a cult brand," a beaming Farooqui says.
$50,000 (monthly estimate)
FoneArena.com, India's most visited mobile portal, is run by Varun Krishnan. He is an expert in the mobile industry, a web architect, a technology journalist, and a world traveller. FoneArena is a one-stop shop for all things mobile, and they were named the Most Influential Gadget Blog in the World. In 2009, they were also named the Most Popular Telecom Site in India.
With their gadget purchase, 500 million consumers, both domestic and international, have reaped the benefits of cutting-edge technology. Varun Krishnan's mission to find the "perfect phone" has taken him to over 24 countries.
His lesson about how technology continues to have an impact on everyone's lives in both developed and developing markets was brought back home and immediately implemented to provide the best convenience possible.
Varun is also the founder of the Mobile Monday Chennai Chapter, an event where enthusiasts can share ideas, opinions, and, of course, knowledge.
$22,000 (monthly estimate)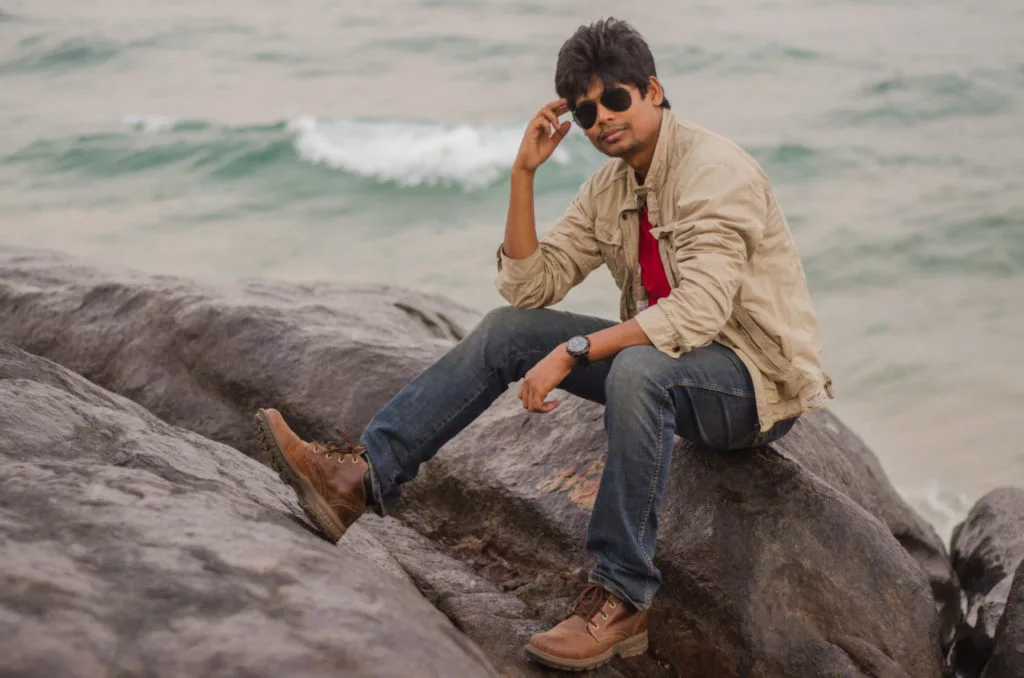 In the world of blogging, Srinivas Tamada is a well-known name. His blogs on programming, PHP, Ajax, and other web design projects have helped many other software students. The blogs are primarily aimed at a technical audience and are popular among those involved in programming and development.
Aside from blogging, he enjoys daydreaming about creative projects. Srinivas is also a professional engineer. His blog, 9lessons.info, aims to assist as many professionals as possible. He recently created his own Facebook Wall Script, which quickly became popular. Srinivas is a great inspiration to young and aspiring bloggers and programmers on their learning curve.
Someone recently asked Srinivas to tell them something about himself, and he responded in the most simple way possible, justifying his career: "I Love the Web." Srinivas has come a long way in a short period of time. He is now an entrepreneur as well as a blogger. He began blogging in 2008, when he was still in high school.
One of the amazing facts that he truly believes is that every successful website has a story behind it. Srinivas claims that "People must fall in love with our ideas. If you make things too complicated, people will respond in kind. Making it simple and appealing to the audience may result in success sooner than you anticipate."
Andhra Pradesh, India (Currently lives in the U.S.).
$20,000 (monthly estimate)
Anil Agarwal, an avid dreamer and ardent blogger, began blogging on free Blogspot blogs in 2004. (when blogging was just a word). In the early years, he earned money through AdSense and later sold one of his blogs (scope for money) for $20,000 while working a full-time job. This is what sparked his interest.
Anil founded Bloggerspassion on January 1st, 2010, with a focus on all SEO-related updates, and it now receives over a million page views per year. He attributes his blogging success to two factors: consistency and hard work.
According to Mr. Agarwal, here are a few mistakes that Digital Marketers make when they first start out:-
Giving up too soon. The majority of beginners give up within 3 to 6 months. Whether you realize it or not, most blogs require 1 to 2 years to generate a decent income. That is why 90% of bloggers never make money because they give up too soon.

Ignoring SEO is another common mistake, as organic traffic is important for increasing sales and is also highly converting when compared to other traffic sources such as social media or influencer marketing.

Failing to connect with other bloggers. Most new bloggers are only concerned with self-promotion and have no interest in networking with other bloggers. If you want to succeed, you should devote time each week to assisting and connecting with other bloggers.
$13,403 (Monthly Estimate)​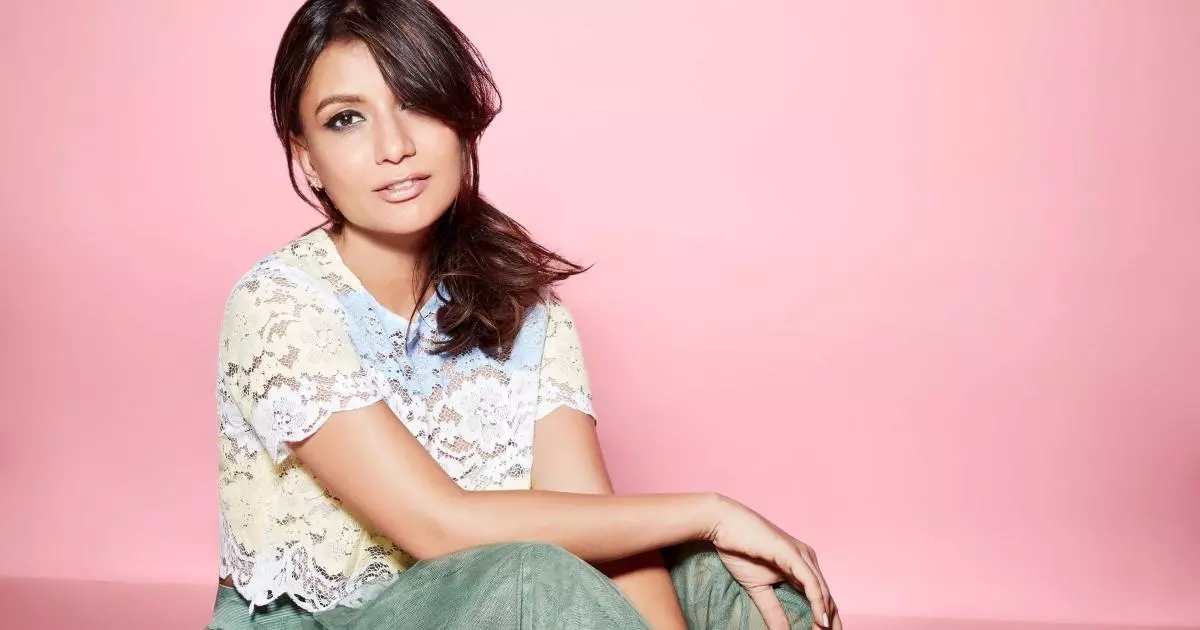 Malini was born in the Indian town of Prayagraj (Previously known as Allahabad). Her parents were members of the Indian Foreign Service, so she grew up in various countries. Malini graduated from Maitreyi College of Delhi University. She earned a Bachelor of Arts degree in English Literature.
Malini began her radio career as a DJ for WIN 94.6 in Mumbai, which later became Go 92.5 and then Radio One 94.3. Horn OK Please, 225, Tiger Time With Malini, Overdrive, and Malini till Midnight were among the shows she hosted.
She was eventually promoted to Programming Director and later decided to switch to digital TV after becoming Channel V, India's Head of Digital Content.
Malini started the Missmalini.com blog in 2008 as a side project. It eventually evolved into a gossip column written solely by Malini. These columns appeared in a Mumbai tabloid known as Mid Day, a morning daily Indian compact newspaper.
To make her blog more interesting and captivating, she left her job at Channel V and focused only on how to promote and grow her blog. It was inspired by top international websites such as PerezHilton and PopSugar, and it covers every aspect of Bollywood and celebrity life.
MissMalini's blog also covers Indian and international fashion trends, as well as lifestyle topics like travel, food, and nightlife. The blog evolved from a "Desi Girl's Diary" to a more diverse range of topics and arenas. Over the course of five years, the blog grew at a CAGR of more than 100 percent. She received private funding in 2017. The website now receives 4 million visitors per month.
$25,000 (monthly estimate)
When Ashish was working as a project manager at Yahoo, he saw many of his friends launch businesses with no platform to promote them or provide feedback on products. Many media outlets focused on people rather than products, and realising this, Ashish founded Pluggdin at the end of 2006. It focused on entrepreneurs while also bringing the industry's attention to the table.
Almost four years later, Pluggdin was rebranded as Next Big What, a B2B-focused tech blog and one of the most popular media platforms for entrepreneurs. Ashish has 5 Do's and Don'ts for Startups in India based on his experience.
Focus on the product and not so much on your credibility of whether you are from IIT/IIM; have a lot of media connections.
Before you build the big fat elephant, make a hypothesis and test it (i.e. the product).
Launch a simple product that only does one thing. And does it admirably.
Concentrate on developing relationships. Not only from the media/bloggers, but also from the investment community.
Talk to your customers. Talk to them as much as you can, but don't let them become customers.
Raise funds only when necessary. I'm not sure why there's so much talk about venture capital funding when a startup hasn't even validated its hypothesis.
Stop thinking of your feature as a product, for God's sake. Many startups consider a single feature difference (from an existing service) to be a product, when in reality, it is simply an incremental value add for the user.
Always be aware of who is providing feedback on your product. Many Indian startups are swayed by this feedback without even understanding the context (friends/family will never tell you that your idea is bad, so talk to potential/target customer segment).
Never go to an event that promises a "angel fund." I know a lot of such event/media companies, and the majority of such events are designed to make quick money while adding no value.
Please do not consider media attention to be a success!
$18,000 (monthly estimate)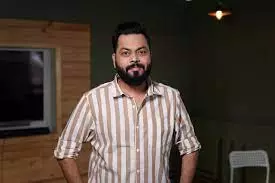 Arun Prabhudesai grew up in Pune, Maharashtra, and graduated in civil engineering in 1996. Despite his civil engineering degree, he was more interested in computers. After graduating from college, Arun assisted his friend's elder brother in establishing Weikfield Mnemonix InfoNetworks in Pune, where he also served as manager.
He was captivated by the Internet world and spent the next 12 years working in the IT industry in places such as India, the United Kingdom, and the United States.
Arun began researching Indian businesses and reading blogs such as Pluggd.in (now NextBigWhat) and Startup Dunya after seeing the potential growth of blogs in India. He decided to leave his job in the United States in early 2007, return to India, and launch a tech start-up. Trak.in was founded on May 1, 2007.
Since the beginning, Trak. in was a multi-niche blog covering several topics like business, technology, telecom, etc. Within a couple of months, The Times featured Trak. in as one of the Top Indian Business blogs. After this, in January 2011, Arun Prabhudesai co-founded his second startup by the name, My Open Campus.
$15,000 (monthly estimate)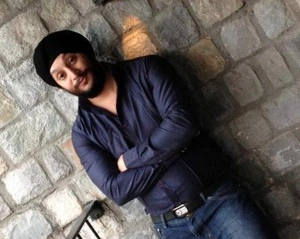 Jaspal Singh is a mechanical engineer by trade who also knows how to code and design. He is the CEO of WebSeasoning, a company that specialises in web design, development, web hosting, and domain registration.
He specialises in web development, design, and WordPress. In 2009, his interest in computers and the internet prompted him to launch the blog Savedelete.com.
Savedelete is a technology blog covering topics such as tech news, internet tips, social media, and design and branding. Jaspal enjoys sharing things that he enjoys and believes will benefit his blog's readers through his blog.
He also owns a few other network sites, including webdesignish.com, oddstuffmagazine.com, technologytosoftware.com, sharethewarez.com, and bestlistoflists.com. Jaspal Singh writes about blogging tips, WordPress themes and plugins, SEO and Google, and 'How to' tricks.
Jaspal Singh is passionate about blogging and is frequently found with his laptop. Even when he is sleeping, he keeps it close by so that he does not miss anything important. Jaspal enjoys reading novels, playing guitar/violin, bodybuilding, blogging, and surfing the internet.
He enjoys meeting new people whenever he has the opportunity. He, like any other guy, is a self-learner with some pretty basic knowledge. He has accomplished a great deal in the short time since launching his blog.
$8,000 (monthly estimate)
Amit Bhawani is a full-time professional blogger from India who has been active in the online community since 2005. He began as an SEO Expert, selling SEO Services in order to make money, with his team working full-time on client websites.
In 2007, he considered blogging and implementing his SEO skills on his projects in order to gain experience and better serve his clients.
Amit is also the founder of PhoneRadar, Android Advices, and Gizmo Report. He has received numerous honours, including the Microsoft Most Valuable Professional Award and the Samsung Mobilers Award.
He expands on the topic of the value of mobile phones to consumers and provides insights to mobile buyers to assist them in purchasing the right device.
$14,115 (monthly estimate)
The success stories of these 12 influential Indian bloggers paint a vibrant picture of how blogging has transformed into a full-fledged and financially rewarding career.
From Amit Agarwal to Malini Agarwal, their journeys reflect not just financial triumph but the fusion of passion, innovation, and adaptation in an evolving landscape.
Embracing diverse niches from technology to Bollywood, they've demonstrated the power of leveraging tools like affiliate marketing and Adsense.
Their stories shatter stereotypes, showcasing blogging as a serious profession despite initial cultural constraints.
These bloggers have not just penned their success but have laid down a blueprint for aspiring individuals. Their narratives underscore the resilience and adaptability needed in this dynamic field.
With the evolving contours of blogging in India, these stories not only inspire but also impart invaluable lessons, heralding the potential for anyone passionate about making their mark in the digital world.