Do you want to find the best digital marketing blogs in India? Listed below are the top 10 Best Digital Marketing Blogs in India to follow.
The top ten digital marketing blogs in India and their URLs are listed below. I recommend that you read all the way through.

There is a reason why successful bloggers earn thousands of dollars; they identify a problem in the internet world, work to solve it, and then provide a solution. This benefits millions of people through digital marketing.
It all starts with picking a niche, a topic of interest in which you have prior knowledge. Travel, gaming, conscious consumers, pets, healthy living, apparel, and so on are all possibilities. THEN YOU BEGIN WRITING.
Write about anything you want, conduct research, learn to recognize other people's problems, and devise a creative solution. This will increase traffic to your blog and eventually allow you to monetize your efforts. ​
There is a faster way to build a successful blog from scratch – learn from blogs that are already popular in your niche.
By learning and analyzing the top blogs, you will get a lot of blog post ideas and learn how to properly monetize your blogging efforts to make more money.
Learn from digital marketing experts if you want to improve your marketing skills. Reading blogs provides you with high-quality information for creating successful websites.
In preparation for this, I've compiled a list of the Top 10 Digital Marketing Blogs in India to Follow in 2023.
Check out the list below:-​
It is one of the best digital marketing blogs in India for staying up to date on the latest trends, news, and high-quality content.
You can find tech reviews, campaigns, industry benchmarks, Big Data Insights, Interviews, Social Media Campaigns, and much more on Social Samosa.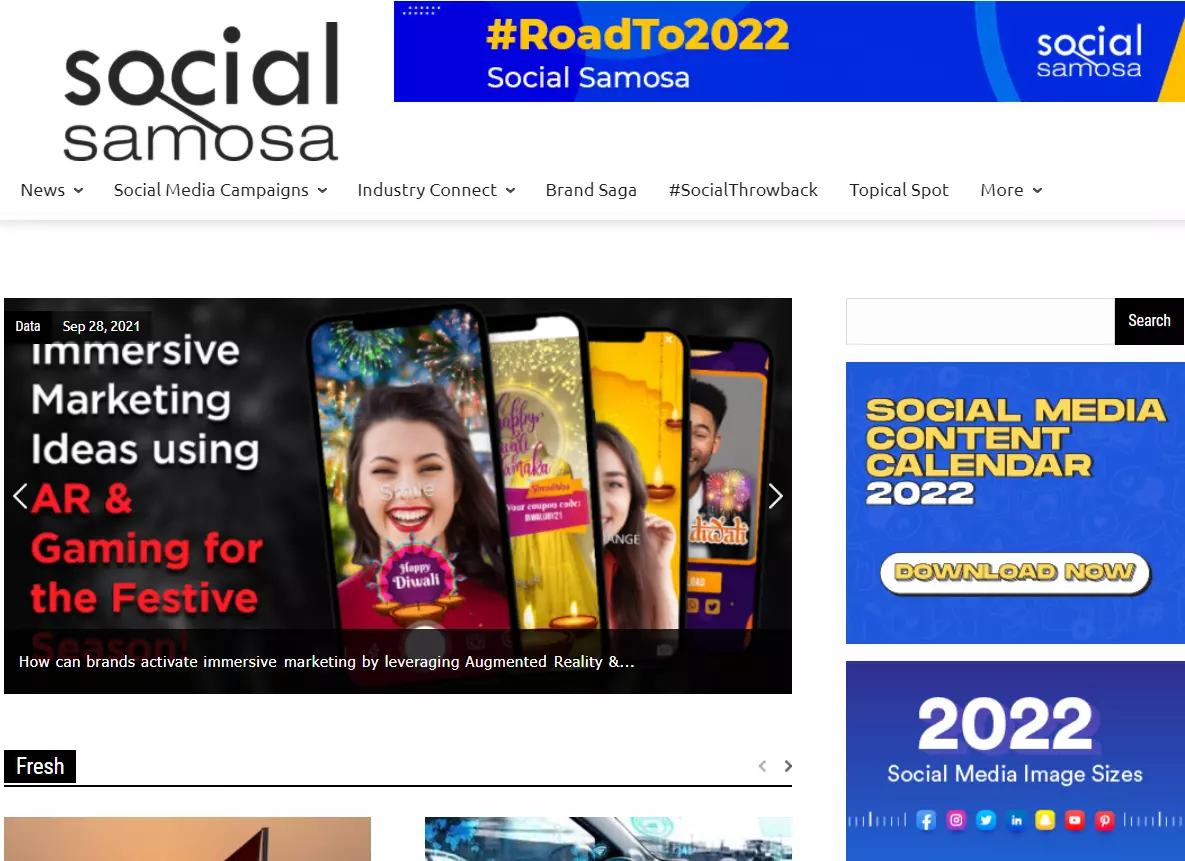 They are well-known for producing high-quality digital content. If you already work in digital marketing, you can update your knowledge of what's going on in the digital world and be introduced to newer tools. ​
Ankita Gaba & Aditya Gupta
Most users refer to Afaqs to stay updated with the advertising world.
For instance, if you want to know anything related to advertisements and marketing in the digital space, Afaqs is the place to be.
The content strategy of Afaqs is different from most digital marketing blogs in India.
Afaqs is a well-known name in the industry and a source of all the latest news in the agency world, media industry, and much more.
It's also a place to find exclusive interviews with executives, campaign analysis, and much more.
Furthermore, it provides updates on recent developments in the digital marketing world. ​
Sandeep Vij & Sreekant Khandekar
Shout Me Loud, founded by Harsh Agarwal, a Delhi-based blogging expert, is one of India's award-winning digital marketing blogs.
It offers SEO, WordPress, and affiliate marketing advice through its content
It is an excellent resource for those who want to pursue blogging as a lucrative career option.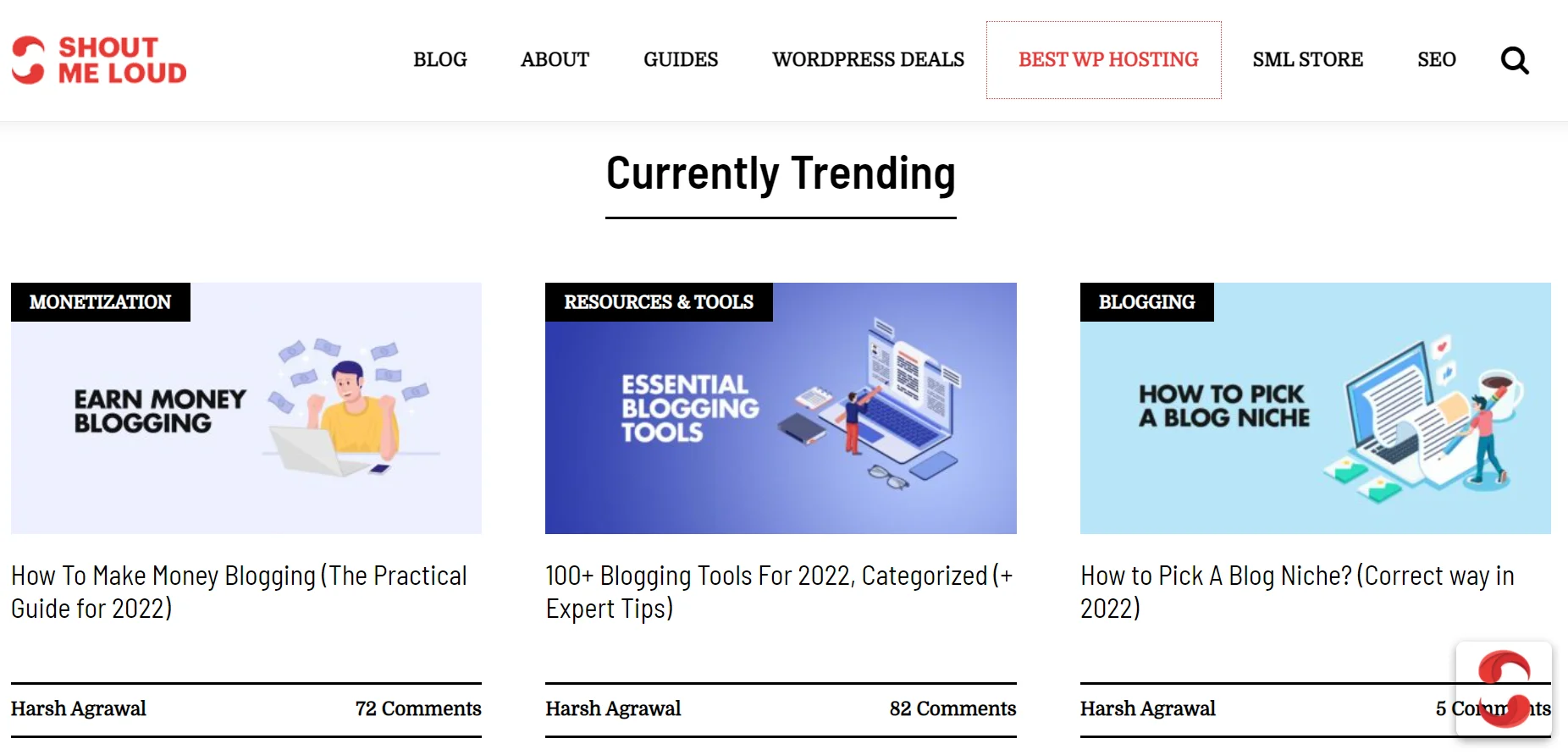 It is a one-stop solution if you have a blog or are interested in blogging, or if you want to learn about SEO or how to start a blog.
He teaches people how to create a profitable blog and get more traffic through his high-quality content. ​​
Harsh Agarwal brings you all the intricacies of digital marketing in a simple and helpful manner.
Campaign India, founded in 2007, focuses on India's burgeoning advertising, marketing, and media industries.
It covers the most recent developments in digital marketing media.
The platform is recognized as a single information powerhouse to assist online marketers with their digital marketing plans. The content consists primarily of digital news and opinions.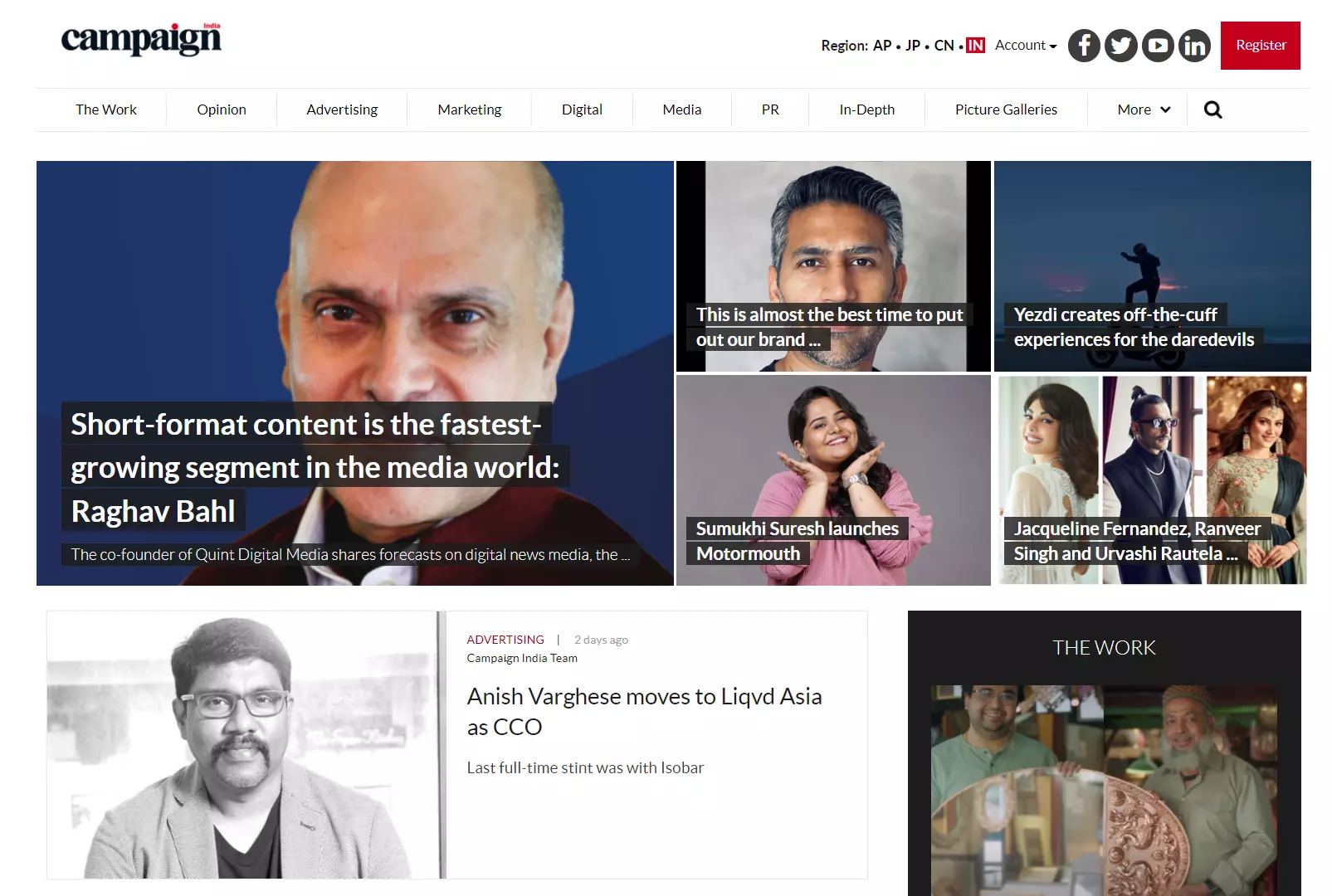 They post the most recent digital and advertising news every day. We can visit this blog on a regular basis to learn about global digital trends.
Haymarket Media India Ltd
As the name implies, AdGully is heavily focused on the advertising and media industries.
AdGully brings you news not only from the digital marketing world, but also from the offline marketing and media worlds.
They also have a lot of editorial content about the movie industry, which no other blogs in this category cover.
AdGully also hosts its own flagship events throughout the year, bringing together various segments of the digital marketing industry. ​
They believe in using a conversational format to engage their users and provide an engaging read.
Adgully has successfully established a foothold in the digital marketing space in a relatively short period of time.
MyHQ Digest facilitates access to work cafes and coworking spaces for entrepreneurs and start-ups.
While their main business is to provide shared office spaces in Delhi, they also have a curated blog where readers can learn about entrepreneurship, freelancing, and digital marketing.
The content of MyHq Digest is up to date and well-researched. For example, if you need to know about the top digital marketing tools to use for brand growth, you will be able to find the information you need.
Their information is thoroughly researched and easily updated. Furthermore, the techniques and strategies for becoming a successful digital marketing freelancer are easily accessible on MyHQ Digest.
Utkarsh Kawatra and Vinayak Agarwal
Social Beat, based in Chennai, is one of the top fastest-growing digital marketing agencies.
They have over 200 satisfied customers and have worked with large corporations such as Finolex, Casagrande, Tata Mutual Funds, Malabar Gold & Diamonds, Himalaya, and others.
Their primary target audience consists of digital marketers and CMOs who want to establish a presence in the online world. Their blogs provide useful information to help brands learn about online marketing strategies.
The insights and goal-driven strategies of Social Beat, also help to maximize the return on investment from digital marketing efforts.
Deepak Kanakaraju, also known as Digital Deepak is one of India's top digital marketing blogs, as well as the best blogger in the motorcycle industry.
He was very interested in motorcycles at the time, so he liked to read magazines and watch bike videos.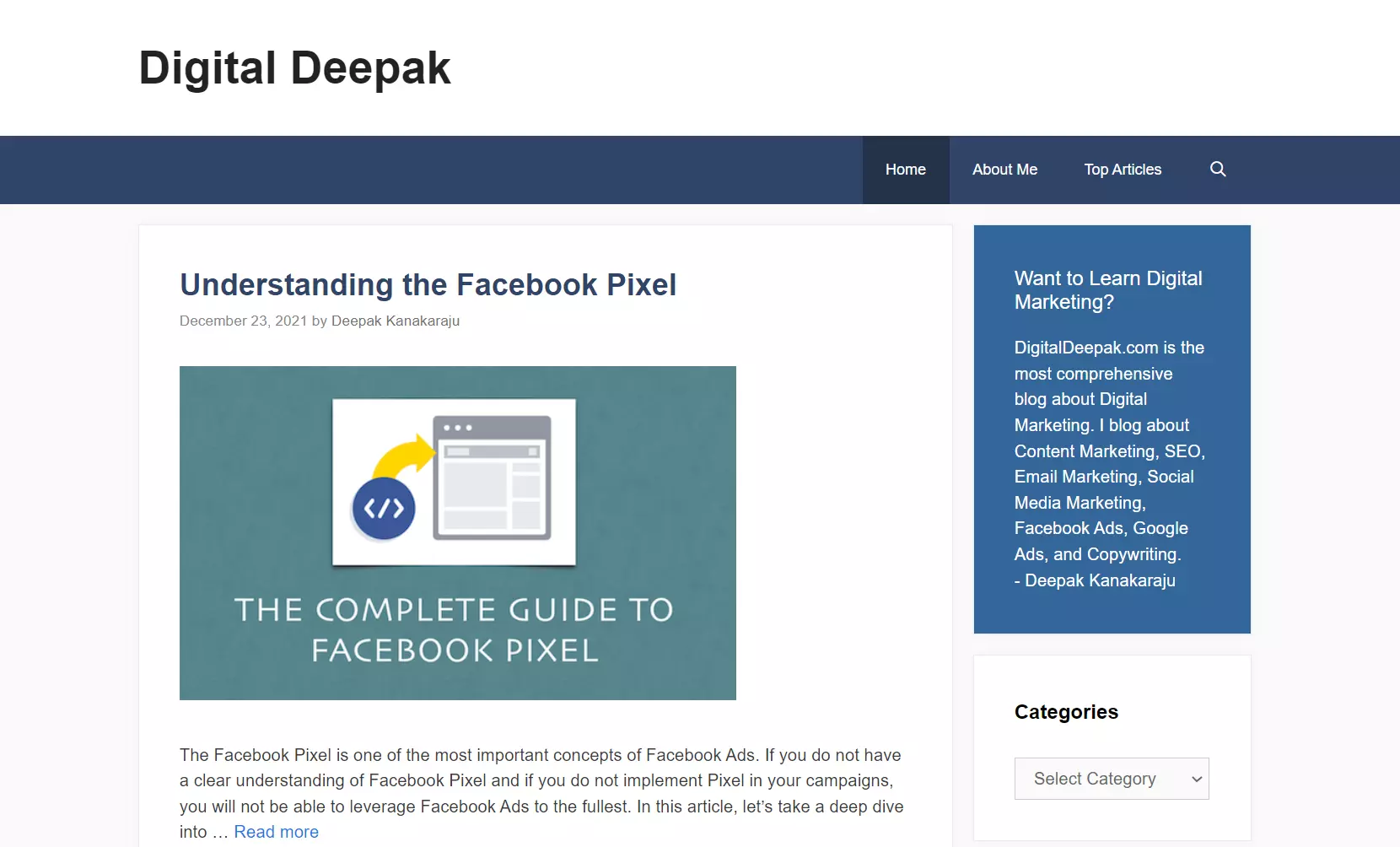 His first venture was an online motorcycle publication called BikeAdvice, which grew to become India's No. 1 Motorcycle Blog, with 100,000+ followers and 1 Million+ page views per month.
He left his blog (BikeAdvice) in 2012 to pursue a career in digital marketing. He has worked with a number of unicorn start-ups, including Razorpay, Exotel, Practo, and Instamojo.
He was appointed CEO of PixelTrack Digital Pvt Ltd in 2018. He is now the CEO of Learntoday, which assists people in learning digital marketing. His marketing blogs assist in understanding the fundamental concepts of digital marketing.
They provide the most recent news in digital fields from around the world.
If you are a digital marketer, this will greatly assist you in getting the most recent content for social media posts and staying up to date on the latest trends.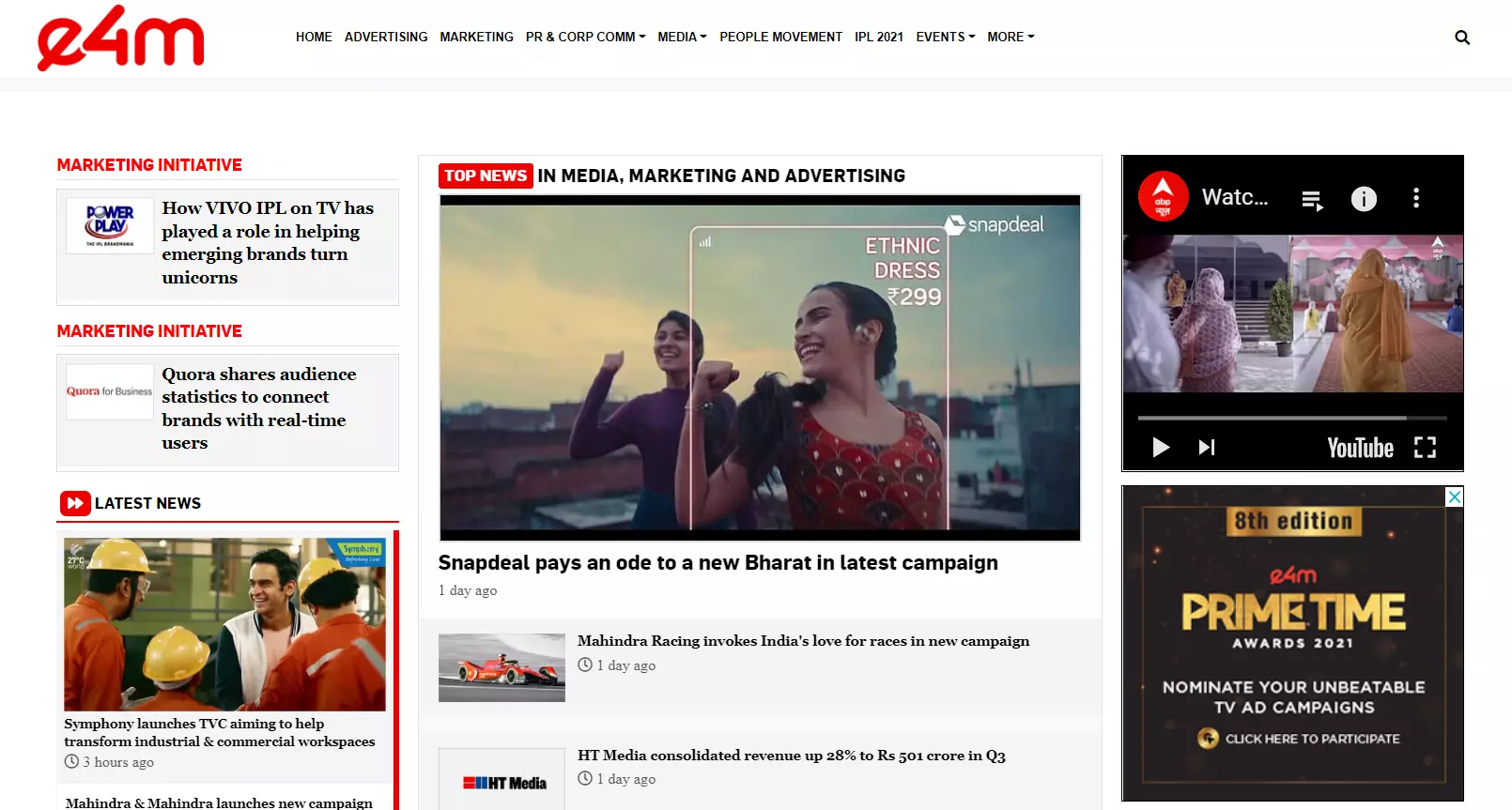 Exchange4Media began by focusing on the publishing industry. They produced high-quality content for the media and advertising industries.
It has evolved over time to become a useful portal serving the entire media industry.
As a result, what distinguishes Exchange4Media from other blogs in this niche is that it covers all aspects of marketing, whether traditional or digital.
Influencer is a platform where social media influencers can earn money by posting sponsored content.
Influence offers blogs on influencer marketing, how to attract people with influencers, influencer marketing tips, Top Influencer programs, and much more.
You can join this company if you are a brand looking to advertise your products or services through the means of digital marketing.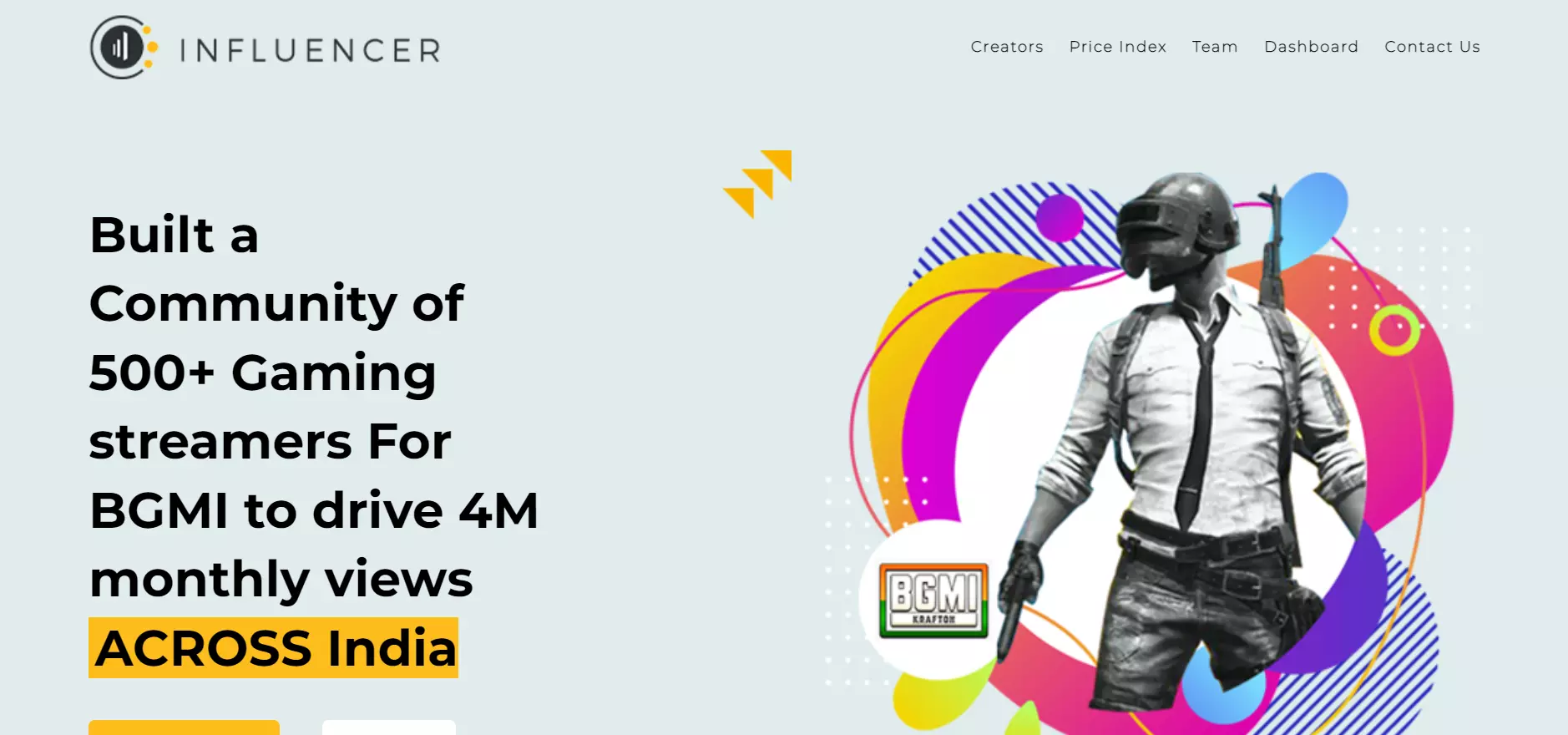 Influencer.in acts as a go-between for brands, bloggers, and influencers. If you are an influencer or want to be one, you can learn proven strategies, guides, tips, and tricks from their blogs.
You can then join them to monetize your social media pages after you have grown your social media followers.
It also provides concise and insightful blogging advice. Without a doubt, it is the one-stop shop for influencer marketing strategies and breaking news.
Vikas Chawla (Owned by Social Beat)
This concludes my list of 10 Best Digital Marketing Blogs in India.
For more informative blogs, click below