Welcome to the dynamic world of Finance Influencers in India, where numbers meet narratives, and rupees tell tales.
In the era of thriving economies and financial awareness, these influencers have emerged as the guiding lights in the complex realm of money matters.
Think of them as your virtual financial mentors, offering not just insights into investments but also unraveling the intricacies of the ever-changing financial landscape.
As the heartbeat of the digital age grows stronger, these finance influencers on Instagram are not just voices; they are the pulse of India's financial evolution.
From unraveling the secrets of mutual funds to demystifying the enigma of cryptocurrency, they're your go-to source for everything money-related.
Through engaging content, they're breaking down barriers, making financial wisdom accessible, and turning complex jargon into everyday conversations.
Whether you're a seasoned investor or someone taking the first steps into the world of finance, these financial influencers are here to ensure you navigate the terrain with confidence.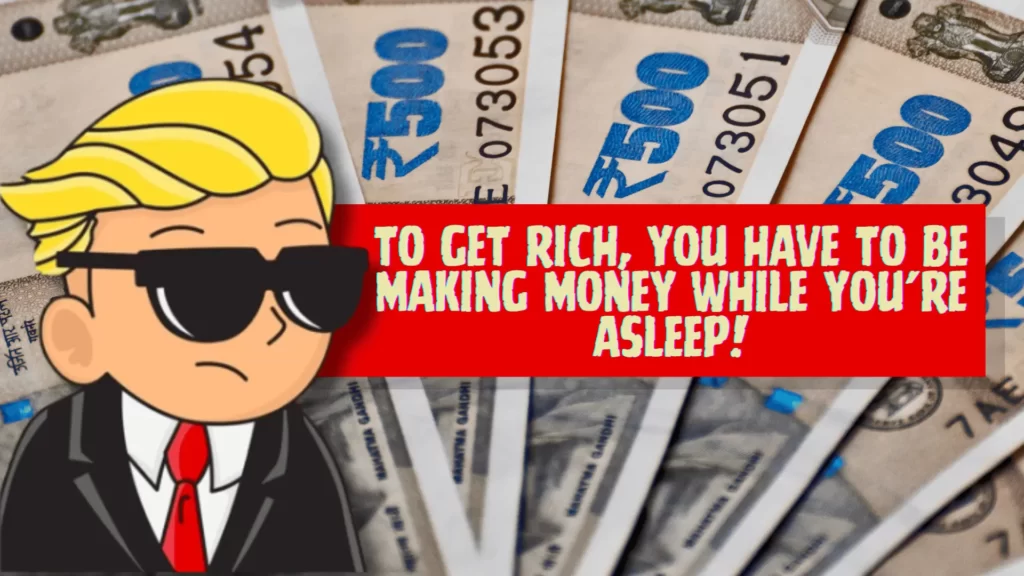 Ever wondered who these Indian Financial Influencers are?
Well, they're not just faces on your screen; they're your go-to guides in the financial jungle.
Picture this: You've got some cash, and you're contemplating what to do with it. Invest in assets, mutual funds, dive into shares or maybe try your hand at cryptocurrency? The options are vast, and the stakes are high for those coveted returns.
Now, the twist. You're not alone in this financial maze. Enter the Indian Finance Influencers – your financial sherpas on the gram.
These folks aren't just flashing numbers and charts; they're seasoned professionals with a knack for turning financial complexities into digestible Instagram posts.
It's like having your own financial Guru, guiding you through the intricacies of investments.
But it's not just about the money moves. They're the folks who can help you earn that passive income you've been dreaming of, score loans with friendlier interest rates, or even save some serious bucks on your purchases.
They're not just influencers; they're financial gurus well-versed in India's economic laws, ready to drop knowledge bombs to assist investors like you on your financial journey.
Here are few Financial Statistics to get your interest going
Assets managed by the Indian mutual fund industry has increased from Rs. 39.88 trillion in September 2022 to Rs. 47.79 trillion in September 2023. That represents 19.84% increase in assets over September 2023 – AMFI India
In financial year 2021, corporate investors in India managed assets worth nearly 170 billion U.S. dollars. Wealthy individuals who invested more than 500 thousand dollars each, invested a total of over 120 billion dollars. – Statista
Finance Influencers have pointed out substantial investments in the real estate sector. Projections suggest that by 2030, the industry is poised to exceed $1 trillion, marking a significant leap from the $200 billion recorded in 2021. – IBEF
Now that your interest has piqued, Join us as we delve into the world of Finance Influencers in India, where financial acumen meets relatable storytelling, and where every post is a lesson, and every follow is a step toward financial empowerment.
[Below list is based on No. of Instagram Followers]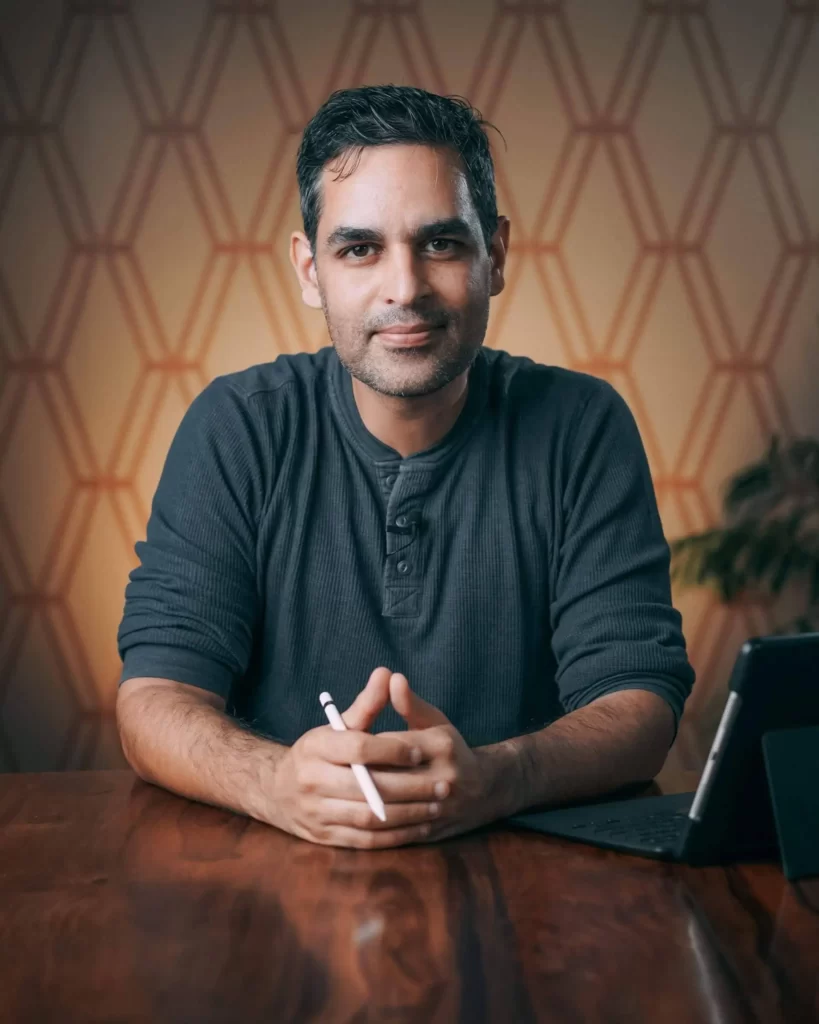 Meet Ankur Warikoo, more than just a name, he's the Indian internet entrepreneur who's been there, done epic shit, and got epic shit done.
As the co-founder of Nearbuy.com, he steered the ship as CEO from 2015 to 2019. But Ankur's journey doesn't stop there; he's been the man behind Groupon India + APAC, MD at Rocket Internet India, and the brains behind Accentium Web. Oh, and did we mention he's a seasoned management consultant at A.T. Kearney?
Beyond the boardroom, Ankur Warikoo is a multifaceted force. YouTuber, entrepreneur, author (check out "Do Epic Shit" and "Get Epic Shit Done"), and sought-after career coach. With a resume like that, it's no surprise that he's bagged accolades like LinkedIn India Top Voice 2018 and LinkedIn India PowerProfile 2018.
But Ankur isn't just about business. From astronomy to e-commerce startups, he's struck a chord with 2.7 million followers on Instagram. He's not just a public speaker; he's your go-to guy for life hacks, personal growth, and making the most of your time, energy, and money.
His Instagram is a treasure trove of wisdom, with daily doses of growth hacks, life lessons, and everything in between. He dives into topics like time management, saving money, startups, talents, skills, habits, failures, friendships, and stability.
His reels reel in an impressive 240.5K views on average, and one of his book recommendations sparked a fire with 1.3M views, 78.8K likes, and 303 comments.
Ankur Warikoo is not just a content creator; he's a game-changer. With an engagement rate of 0.89%, his posts average 111K views, 15K likes, and 210 comments. If you're looking for your daily dose of inspiration and insight, Ankur's got you covered with new content every day at 8 A.M. Dive into his world and discover a realm where productivity meets financial stability, and Epic Shit is not just a phrase; it's a lifestyle.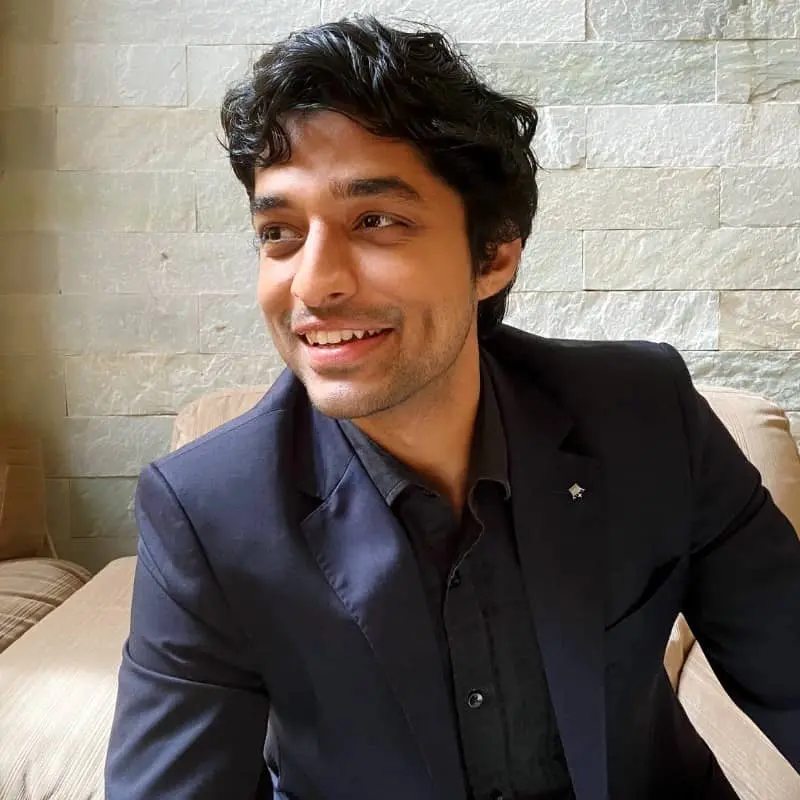 Sharan Hegde, the financial influencer who turns personal finance into a captivating blend of comedy and cosplay.
Formerly a management consultant with one of the Big 4 firms, Sharan brings not only a wealth of financial knowledge but also an entertaining twist to his informative videos.
Named one of India's Top 100 Digital Stars by Forbes in 2022, Sharan covers a diverse range of topics, from investment strategies to the psychology of money. His Instagram captions are a goldmine of information, so keep an eye out!
What sets Sharan apart is his innovative approach—he uses Instagram filters, props, and draws inspiration from personal experiences, movies, and sitcoms to keep his audience hooked.
His content spans a wide financial landscape, including tax, insurance, home loans, credit cards, crypto, NFTs, mutual funds, real estate, and the stock market. Sharan's engaging style is evident in his impressive engagement rate of 3.61%, with an average of 676K views, 58K likes, and 453 comments per post.
For a taste of Sharan's unique approach, check out his post on "Buying gold in Dubai," which garnered a whopping 20M views, 793K likes, and 2,400 comments.
Sharan Hegde isn't just an influencer; he's a financial storyteller, making money matters not just understandable but enjoyable. And if that's not impressive enough, he's collaborated with major players like Policybazaar and Groww, creating content that goes beyond the screen and into practical financial wisdom on YouTube.
Meet Raj Shamani, not your average entrepreneur and social media influencer. With a staggering 1.7 million followers on Instagram and a robust 814K subscribers on YouTube, he's not just a digital content creator; he's a game-changer.
Raj is more than his follower count. He's a keynote speaker, early-stage startup investor, and the brains behind the bestselling book 'Build Don't Talk: Things You Wish You Were Taught in School.' His approach is refreshingly honest; he values substance over style.
A young business maestro, Raj's expertise spans diverse fields, fueled by his experiences with second-generation family business owners. He's a staunch advocate for infusing the familial approach into large corporations, a belief reflected in his three TEDx talks and status as one of the top financial speakers.
By the age of 21, Raj had already delivered 100 keynote presentations in 23 countries. Notably, he served as a United Nations representative, making him one of the youngest Indians to address the UN in Vienna.
He's not just an influencer; he's the founder of Figuring Out Academy, an edtech platform guiding startups from inception to scale. Raj also wears the hat of an angel investor, supporting ventures like Classplus, Growth School, Zionverse, and more.
Raj Shamani, the founder of Shamani Industries, emerged from humble beginnings, starting with a small business producing dishwashing gel. At 17, he applied for the Youth Representative Program for Young Leaders at the UN, representing India in Vienna under UNIDO.
Raj's secret to success? Going beyond the urban landscape, focusing on rural India, Tier 3, Tier 4, and remote villages. His mantra: find the gaps in the business, make products affordable, and let the magic happen. Today, Shamani Industries stands tall with a 9 crore turnover within 24 months.
In the world of business, Raj Shamani is not just a name; he's a force of entrepreneurial nature.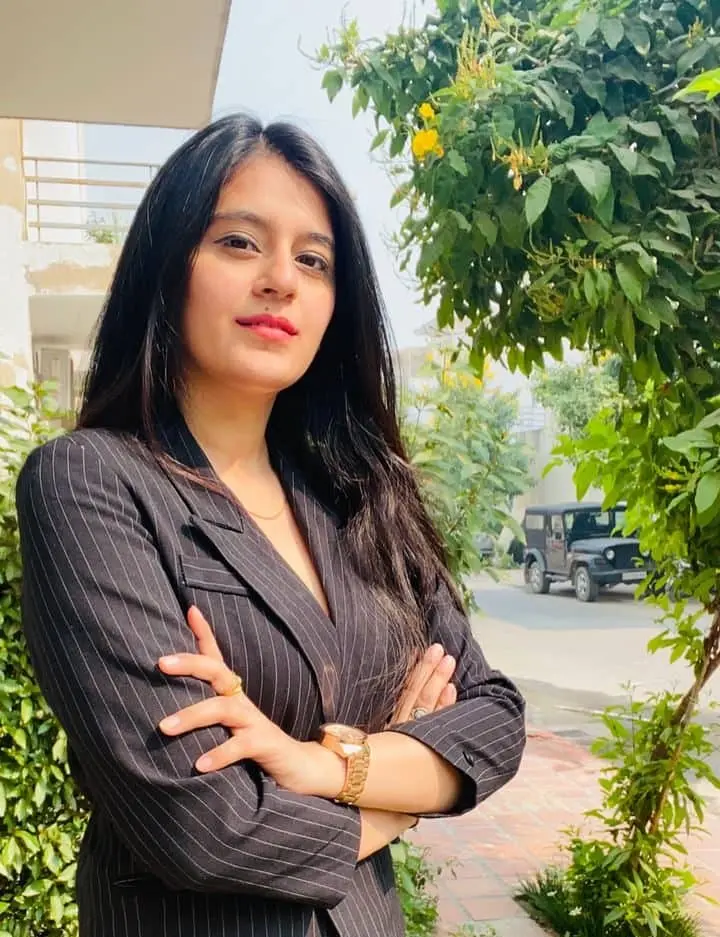 Neha Nagar, the financial maestro, wealth guru, and founder of taxationhelp.in, a firm dedicated to addressing startups' financial needs. Neha isn't just an influencer; she's a trailblazer in the finance niche, and her journey is nothing short of remarkable.
As a financial advisor, Neha seamlessly combines her expertise with a unique ability to communicate complex concepts in a way that resonates with her audience. Her content is a treasure trove of financial wisdom, a fact not lost on media outlets.
Neha's passion for her work led to invitations from top media platforms like NewsX, where she shared insights on cryptocurrency, clearing the air for many on the digital currency front.
Neha's expertise extends beyond the screen; she's been featured in FEMINA for her contributions to finance and taxation. CNBC also recognized her insights on stock market dips and when to purchase shares in 2021.
Her expertise is not confined to online spaces; top institutions invite her to address students. Whether it's as a guest speaker at Krishna Institute of Engineering and Technology or contributing to "STEM and Financial Literacy for Young Women" organized by UNICEF India, Neha leaves a lasting impact.
On her Instagram account, Neha tackles a myriad of financial topics, from IPOs, LIC, stock markets, and mutual funds to income tax, cryptocurrency, NFTs, and financial planning. Her engagement rate of 5.95% speaks volumes about the value she brings. With three new posts every week, audiences receive a wealth of information, averaging 953K views, 54K likes, and 439 comments per post.
Neha isn't just an influencer; she's a digital star recognized by Forbes India and a Cultural Brand Ambassador of India, acknowledged by the Ministry of Culture, Government of India, in 2022. Her journey, from being a CA dropout to gaining over one million followers in just two years, showcases her impact as one of India's top female finance influencers.
Beyond her online presence, Neha is the brains behind Taxation Help, assisting people with ITRs, GST, and business formation. Juggling multiple accounts and creating engaging content might seem daunting, but Neha not only handles it with grace but also establishes an educational environment for students.
In Neha Nagar's world, finance is not just about numbers; it's about empowerment and entertainment, a perfect blend of financial knowledge and relatable content that transcends technicalities.
Shivanshu Agrawal, the dynamic finance influencer making waves with his unique approach and quality social media content. His success story is nothing short of impressive, driven by his knack for introducing fresh concepts and experimenting with them, all while educating and engaging his audience.
A year ago, Shivanshu took a bold step, leaving his job to embark on a journey of content creation. His passion for the financial and business realms fueled his mission to keep like-minded individuals informed about every concept, finance news, and market trends, empowering them to make well-informed decisions.
At just 23, Shivanshu has become a force to be reckoned with, boasting 1.3 million followers on Instagram. His content spans the realms of Business & Marketing, earning him the 11th spot in Forbes India's Top 100 Digital Stars.
His claim to fame? Being the fastest creator to reach one million followers on Instagram in India, achieving this milestone with a mere 83 Instagram reels.
In less than a year, Shivanshu has amassed a staggering 170 million views. His reels, breaking down famous brands' business and financial strategies, such as Colgate's business approach or Bisleri's marketing strategy, have struck a chord with audiences. His content not only informs but also provides valuable insights into how these brands operate, making it a hit among viewers.
Shivanshu's engagement rate is among the highest in the niche, a testament to his effectiveness as an influencer. Forbes recognition as one of the top 100 digital creators further solidifies his impact in the industry.
If you're on the lookout for a finance influencer who delves deep into the intricacies of finance, Shivanshu Agrawal is the go-to person!
Not just an influencer, Shivanshu has been recognized as the Cultural Brand Ambassador of India in 2022 by the Ministry of Culture, Government of India. His journey is a testament to the power of passion, creativity, and a fresh perspective in the world of finance influencers.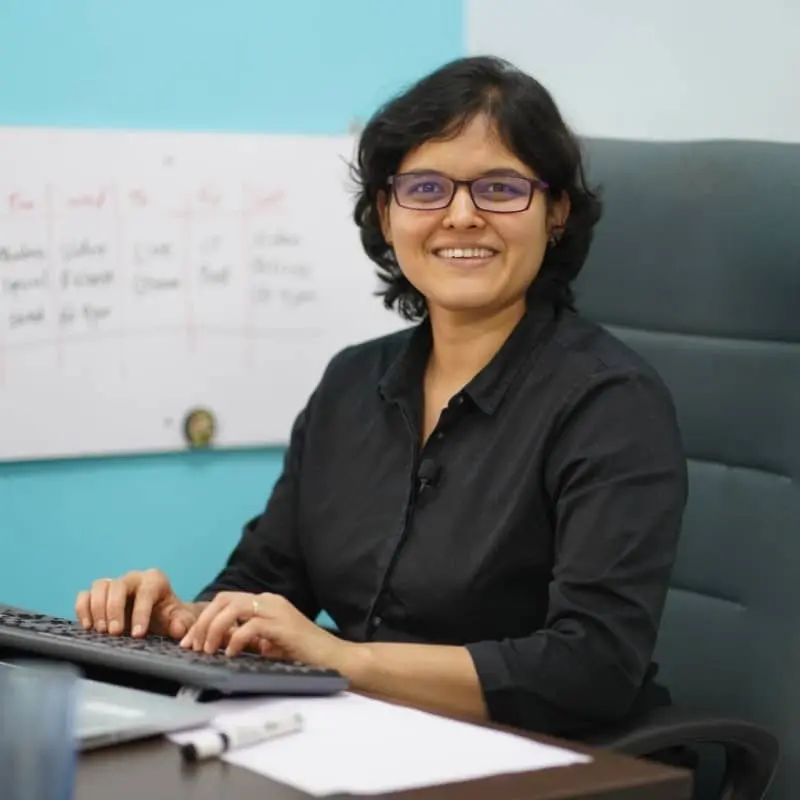 Meet CA Rachana Ranade Phadke, the fintech influencer making waves in Pune with her insights into financial freedom and investing.
Rachana is not just an influencer; she's a mentor providing a wealth of knowledge through her courses covering various finance-related areas on her website.
With 1 Million followers on Instagram, Rachana is a sensation, particularly known for her expertise in money management through engaging reels.
Her level-based courses cover a spectrum of topics, including the stock market, mutual funds, personal money management, fundamental and technical analysis, making finance accessible to all.
As one of India's top financial influencers, Rachana Ranade offers more than just stock market trading advice. Her Instagram is a hub of information on upcoming IPOs, company financial reports, and daily stock market developments in India. Each post reflects her deep understanding and expertise in the field, making her a true superstar in the finance realm.
Rachana Ranade doesn't just stop at courses and Instagram content; she delves into creating valuable content on stock markets, investment strategies, financial concepts, and business models.
Her engaging Instagram account, boasting a 1.28% engagement rate, provides insights on calculating taxes, understanding mutual funds, basics of finance, life insurance facts, investing in unlisted stocks, and more.
With videos as her primary content, Rachana ensures her audience comprehends complex financial topics. Notably, her collaboration with Sharan Hegde on the "Psychology Of Money" Reel garnered 1.3M views, 74.4K likes, and 639 comments, proving her knack for simplifying intricate concepts.
Beyond her digital presence, Rachana Ranade collaborates with prominent platforms like Unacademy, showcasing her commitment to sharing knowledge. Her recent partnership involved a free session, accessible to all using a special code, providing insights into her CA journey.
In a world filled with financial influencers, Rachana Ranade stands out as a guide, making the intricate world of finance not just understandable but also empowering for her audience.
Kunwar Raj Sethi - Unfinance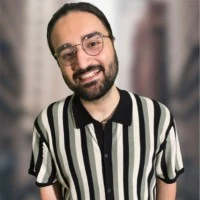 Unfinance, an initiative by Kunwar Raj Sethi, an IIT alumni, has become a significant player in the influencer market, drawing attention from major players.
This financial literacy platform has been featured in reputable news portals such as Indian Express, offering insights into tax-saving, smart money-making, investing hacks, insurance, market strategies, and gold investment.
Kunwar Raj Sethi, the founder of Unfinance, simplifies complex financial topics, making them accessible for everyone. Recognized by news outlets like Scoopwhoop and Indian Express, Kunwar Raj is a finance influencer for those aiming to become successful long-term investors.
With a substantial following of 978K on Instagram, Kunwar's expertise extends to various financial aspects, including tax-saving, smart money-making, investing hacks, insurance, market strategies, and gold investment.
His content goes beyond traditional financial advice, also providing tips on acquiring branded products at lower rates and identifying high-performing stocks at discounted prices. Through reels and posts, Kunwar shares insights on online tools for money management and keeps his audience updated on the latest business trends and news.
In one of his reels, Kunwar delves into Rakesh Jhunjhunwala's 370 crore investment in real estate, garnering significant engagement with 445.4K views. With an average engagement rate of 1.4%, Kunwar Raj maintains a dynamic presence on social media.
Expanding his educational efforts, Kunwar Raj created a YouTube channel last year, sharing bite-sized information via YT shorts to educate the masses on personal finance and financial freedom.
In summary, Kunwar Raj Sethi and Unfinance are influential forces in the financial education space, simplifying complexities and empowering individuals to achieve their financial goals.
Pranjal Kamra, the value investor and financial guru who's making waves in the world of finance with his popular YouTube channel boasting over 4.12 million subscribers.
Ranked 35th in Forbes India's list of the top 100 Digital Stars of 2022, Pranjal is a prominent figure in social media finance.
As the author of the Amazon best-seller "Investonomy: The Stock Market Guide That Makes You Rich," Pranjal Kamra's influence extends beyond his YouTube success.
His Instagram account is a treasure trove for those seeking to stay updated on the latest in finance and investing. What sets him apart is his ability to simplify complex financial concepts, making them accessible to all.
Pranjal Kamra wears many hats – from Indian finance advisor and bestselling author to content creator, investor, and founder of Finology Ventures Private Limited. His company has collaborated with major media outlets, showcasing Pranjal's influence in the financial space.
On Instagram, Pranjal covers a wide range of topics, from IPOs and insurance planning to taxes, stocks, market analysis, financial planning, cryptocurrency, startups, and smart investments. With a dedication to his trade, Pranjal has garnered a substantial following of 864K on Instagram, boasting an impressive engagement rate of 6.5%.
His content, updated almost daily, includes insightful posts and engaging Reels. A recent Reel addressing the intriguing question of "Why Politicians Build 5 Star Hotels" received 182K views, 21.9K likes, and 48 comments in less than a day.
Pranjal Kamra doesn't just limit himself to social media; he collaborates with influencers like Raj Shamani for podcasts, delving into key financial topics. You can catch his informative sessions on the Apple podcast, making Pranjal a go-to source for anyone navigating the complexities of finance.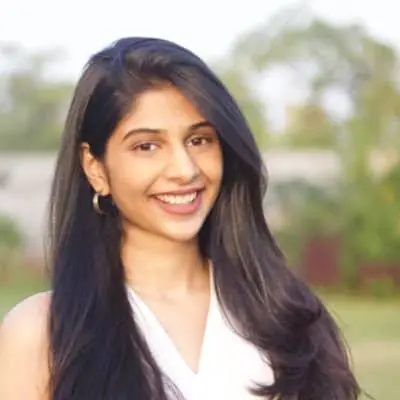 Meet Anushka Rathod, the former investment banker turned financial influencer, making finance and investing accessible to everyone on social media.
Hailing from Gujarat, India, Anushka has established herself as one of the best finance influencers in the country.
What sets Anushka apart is her knack for translating complex financial jargon into simple, everyday language.
On Instagram, she takes her audience on a journey of financial understanding, breaking down concepts that might otherwise seem overwhelming. Using a blend of personalized stories, relatable experiences, memes, and even replicated movie scenes, Anushka makes learning finance not only informative but also fun.
Covering a diverse range of topics, Anushka ensures that her content caters to individuals with different investment interests. From cryptocurrency and income tax filing to NFTs, real estate, credit cards, and mutual funds, she provides valuable insights for all.
Anushka Rathod has collaborated with various influencers to offer a comprehensive understanding of complex financial subjects. Whether you want to delve into mutual funds, insurance, or smart investments, Anushka is your go-to guide.
Sharing money-saving tips, Anushka recently posted a reel on saving money on canceled flight tickets, garnering 1.8M views, 166K likes, and 284 comments. Her engagement rate on Instagram is an impressive 7.65%, with an average of 438K views, 32K likes, and 105 comments per post.
Expanding her reach, Anushka has ventured into YouTube, amassing 16K subscribers and 28 videos with a total of 129K views. Brands like ICICI Bank, Coinswitch, Jupiter, Groww, Internshala, Spenny, Nutshell, Smallcase, and more have recognized her influence, making Anushka Rathod a trusted name in the financial influencer space.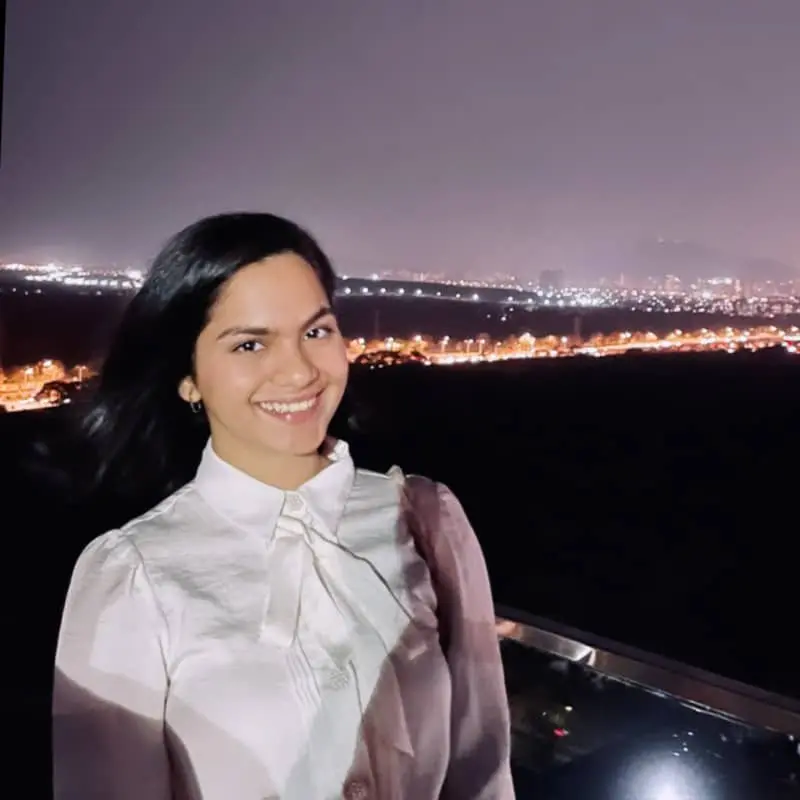 Shreyaa Kapoor, a finance major and former Bain & Company consultant who took a leap into simplifying everything financial on Instagram.
Having left her full-time job about a year ago, Shreyaa's Instagram clips dive into making wise financial decisions, investing, and navigating the stock market, all delivered with a touch of humor and her remarkable acting skills.
Shreyaa doesn't just master finance; she's also an Instagram aficionado. Consistency is her game, and she actively engages her audience with healthy challenges like the 5 am wake-up call, monthly book reads, and frequent interactive stories.
Collaborating with top finance influencers like financewithsharan and CA Rachna Ranade, she has quickly amassed close to 646K followers with an impressive engagement rate of 6.43% across 309 posts.
Her creative approach extends to brand collaborations, drawing attention from finance-related brands eager to tap into her connect with the audience.
If you're looking to become financially literate in an easy and enjoyable way, Shreyaa Kapoor's Instagram account is a must-follow.
Beyond Instagram, Shreyaa, is one of the most active financial influencers on LinkedIn. Her simplified posts about personal finance can turn you into a money-smart individual. Follow her journey for insights into investment, budgeting, insurance, taxation, and credit – all demystified for your financial well-being.
No matter which finance influencer you chose to follow, When it comes to your finances, consistency is key.
Start by setting aside a small percentage of your income for savings or investments each month. Create an emergency fund to handle unexpected expenses—it acts as a financial safety net.
Diversify your investments to spread risk and aim for long-term gains. Stay informed about market trends but avoid impulsive decisions.
Remember, financial success is a journey, not a sprint. Keep learning, stay patient, and watch your financial health grow over time. Cheers to a secure financial future!